Welcome To Little Fishes Swimming Lessons Singapore
Do you want to learn how to swim? Are you planning to teach your child swimming? If you answered yes to either of these questions, you need a trusted and renowned swim school that offers the highest quality swimming lessons Singapore companies can offer. If you are on the lookout for the best private swimming lessons provider, look no further than Little Fishes.
Little Fishes is the best Swimming School in Singapore. We offer swim lessons that cater for people of all ages and levels of ability. All of our swimming instructors are fully licensed by the Singapore Sports Council and we have a wealth of experience in teaching both adults and young children how to swim with our expertly structured private lessons.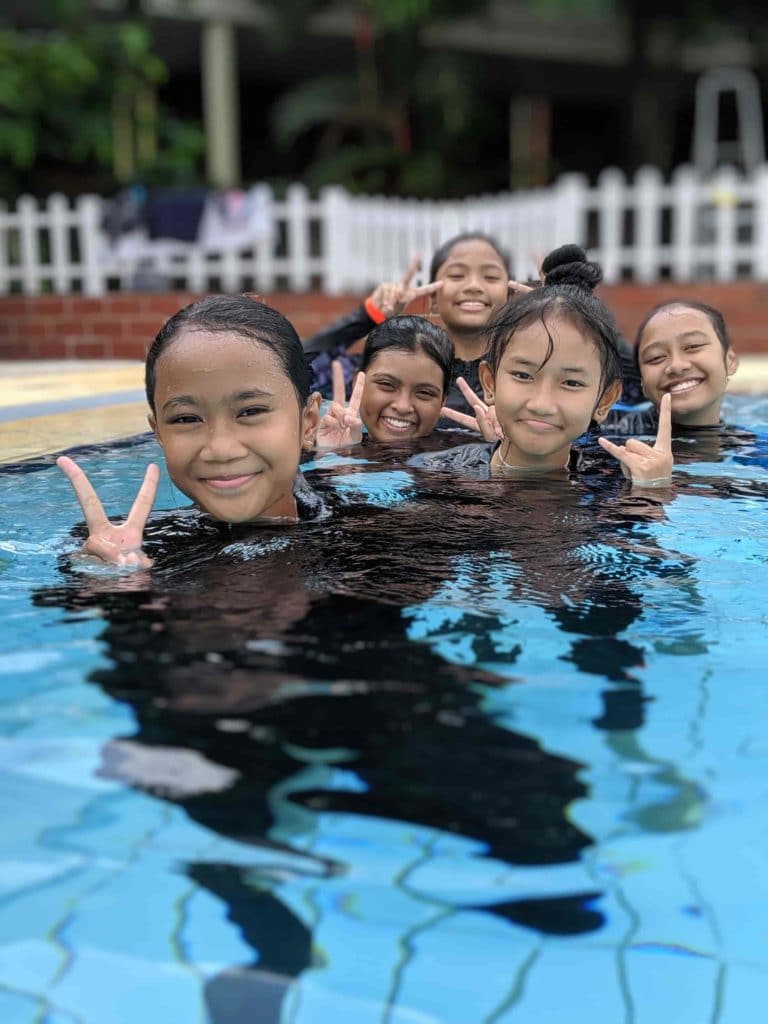 Learn How to Swim from our Experienced and Committed Swimming Coaches
When it comes to choosing a Singapore swim school, you need to assess the experience and expertise of the coaches available. At Little Fishes, we have a team of vastly experienced, dedicated, disciplined, and passionate coaches. You can learn how to swim systematically and also in a fun way under the supervision of our accomplished swimming coaches.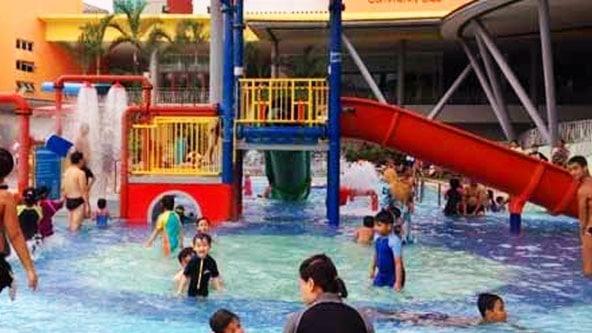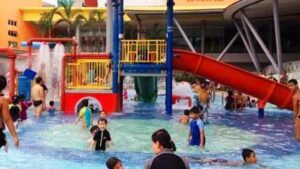 Planned and Structured Swimming Programs
You can always expect planned and structured swimming classes with us. Creating a safe and fun learning environment, we make the learning process easy and enjoyable. As a trusted private swimming lessons provider, Little Fishes follows a proven, systematic method of approach with a clear focus on quality and affordability.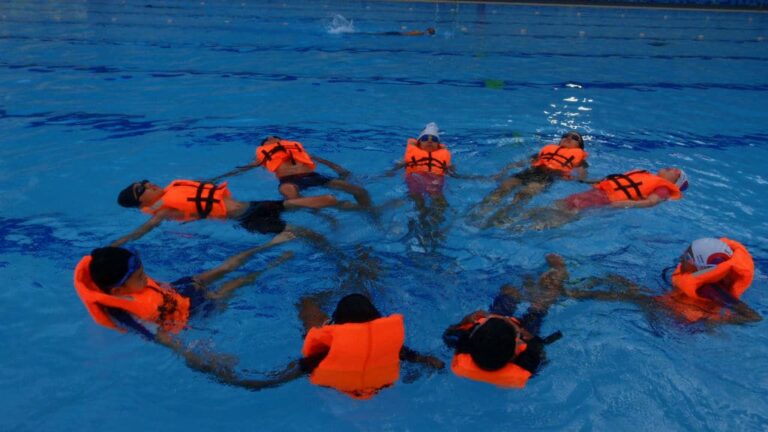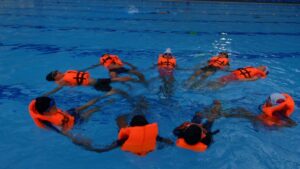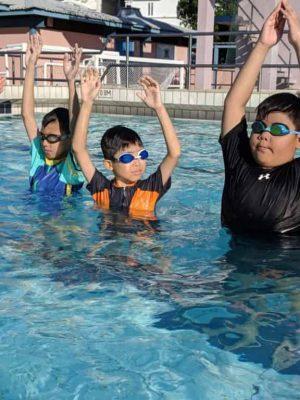 Proper Monitoring & Fast Learning
Our instructors don't pressurize you as a student to learn quality. Our focus is to maximize your potential while letting you enjoy the basics of swimming. Instead of using any pressured tactics, we keep our students relaxed by making things fun. However, timely monitoring and proper guidance are provided to make our swimming classes results-oriented. This approach helps kids and adults reach their potential easily and quickly. You can always expect a friendly approach from all of our certified Singapore swimming teachers.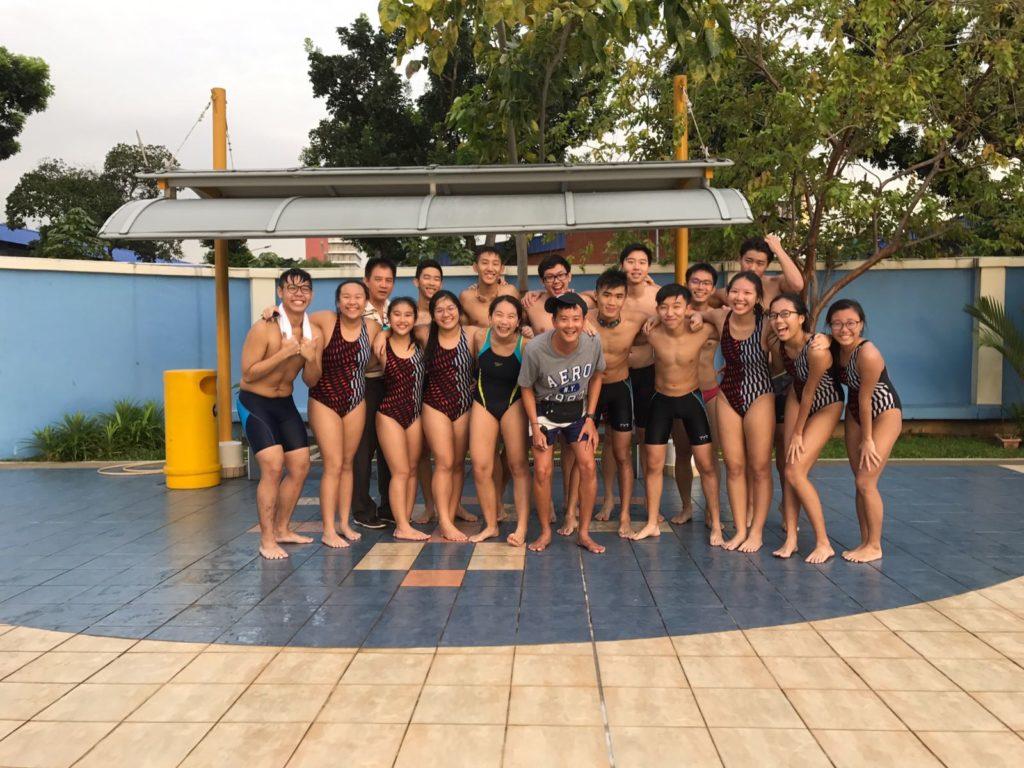 Flexible Swimming Lessons Singapore
Little Fishes offers a myriad of swimming classes to suit the varying needs of different people. Our classes are open to babies, toddlers, kids, adults, ladies and developmentally-challenged children. You can also approach us for prenatal swimming, family swimming, corporate swimming, school holidays intensive swimming and school & organization swimming lessons.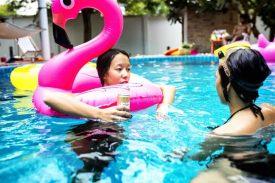 Top-of-the-line Infrastructure & a Safe, Controlled Environment
Being a responsible and reliable Singapore swimming school, we are committed to offering you the best learning experience to all of our students. Providing top-of-the-line water sanitization and filtration systems, we provide a controlled and comfortable environment in which to swim. All of our indoor heated swimming pools contain crystal clear water to protect your health. We conduct classes at 22 different venues to accommodate the evolving needs of a large number of people. You can select the most suitable venue based on your needs.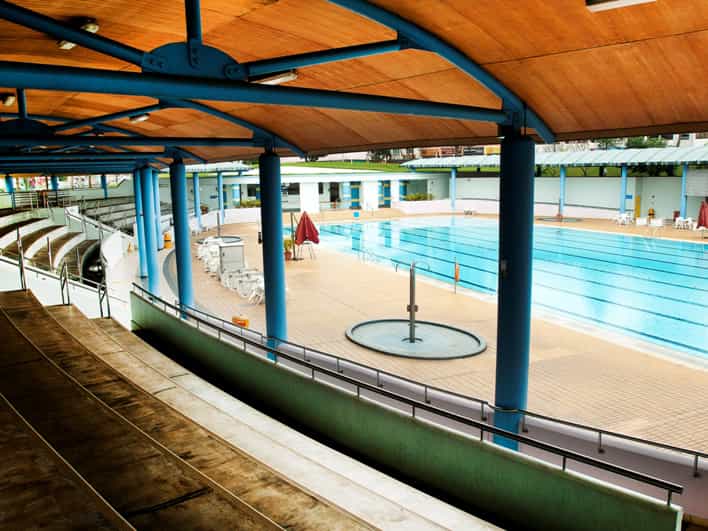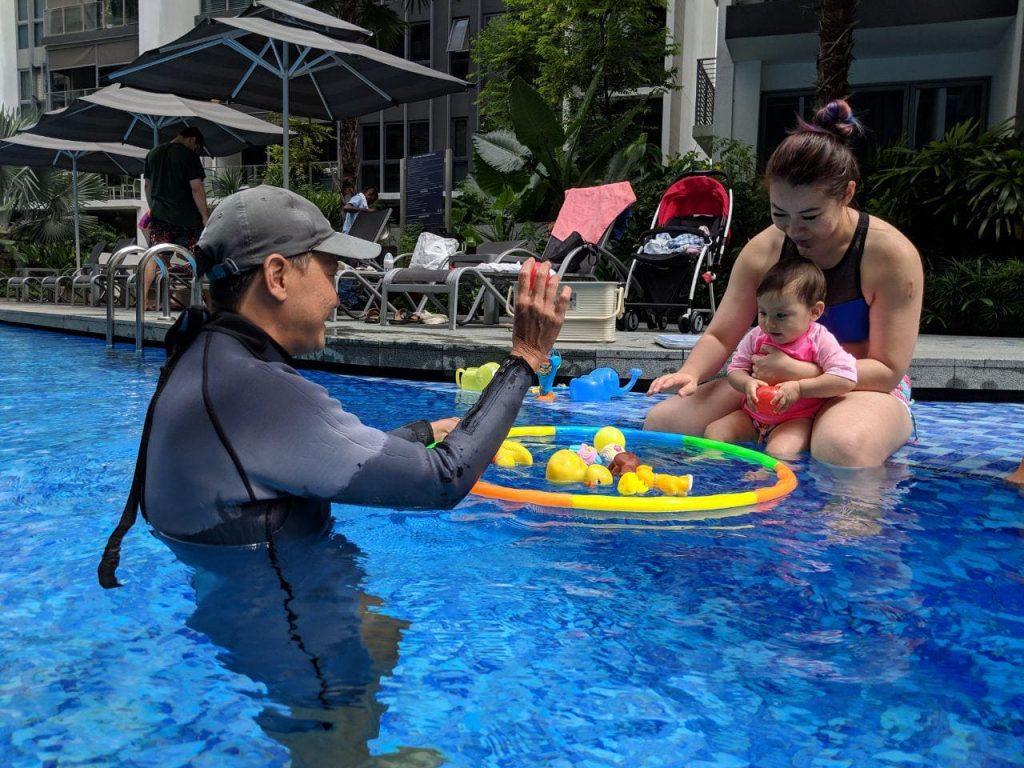 Little Fishes is simply the best place to learn to swim. We maintain a hygienic and safe indoor swimming pool environment with a combination of top-quality salt chlorinators and UV filters. That is to say, you can learn swimming in a pool that is perfectly safe. With a pool temperature that's maintained between 30-32 Celsius, you can learn to swim in warm crystal clear water without the worry about your sun damaged skin, dry hair, stinging eyes or shivers.
Providing high-quality amenities for kids, adults and strong swimmers, we are dedicated to fulfilling the evolving needs of our customers. You can choose a kid's pool, wading pool, or a lap or competition pool based on your age and level of ability. Our focus is to deliver the best swimming lessons for our customers and ensure 100% customer satisfaction.
Effective Swimming Lessons At #1 Singapore Swim School
We understand that the idea of getting in the water can seem pretty daunting if you've never been swimming before, but you shouldn't worry if you can't swim at all, as all of our students are closely guided by our dedicated swimming coaches throughout each and every lesson. We offer the most effective swimming lessons Singapore has to offer thanks to the systematic approach we use that involves stroke correction and analysis gained from underwater pictures taken during the lesson and our unique balanced scorecard system. The proven methods used by our instructors are offered at competitive rates and many of our swimmers graduate with certificates recognized by Sport Singapore. That's what you get when choosing the very best Singapore swimming teachers for your learning needs.
Personalized programs and group classes
Our number one priority is to ensure 100% customer satisfaction. We offer personalized swimming lessons in Singapore where you can expect your instructor's full attention. We also offer effective swimming lessons for groups where each individual gets a lot of opportunity to socialise and learn to swim in a fun way. You can choose your favorite option based on your needs and budget.
Private Swimming Lessons Singapore for People of All Ages
Steven
Steven is the principal swimming Instructor for Little Fishes Singapore and he has over 20 years of experience in providing effective and fun swimming lessons for kids, adults and advanced competition swimmers.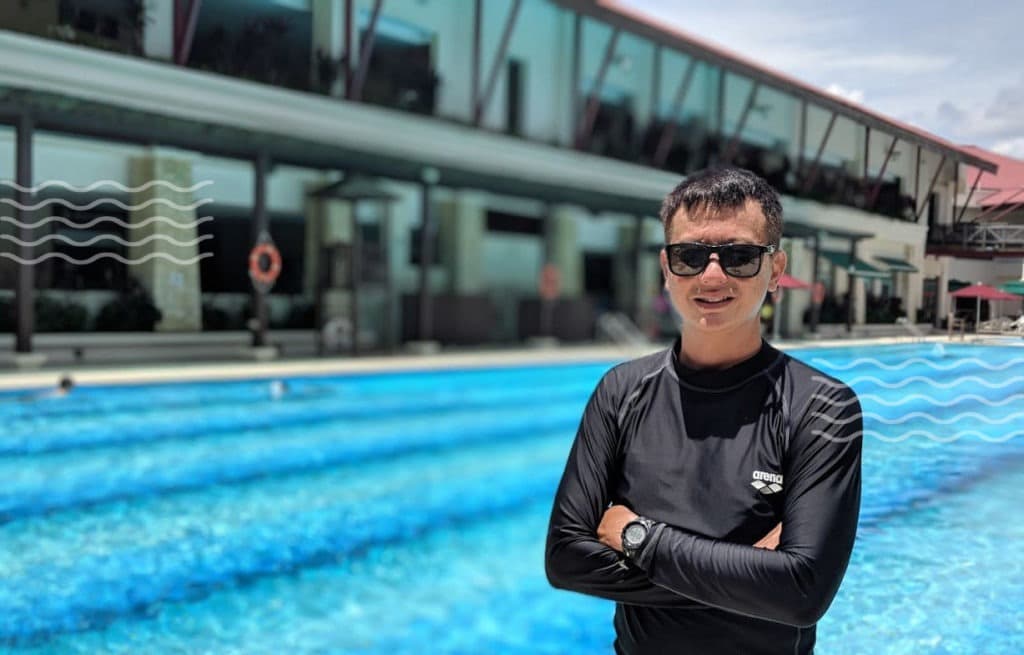 Advanced Swimming classes for Experienced People
We not only offer basic swimming lessons in Singapore but also provide advanced swimming and diving classes for experienced and passionate people. At Little Fishes, our advanced swimming tuition includes life-saving courses, sea adventure courses, platform & springboard diving lessons, and open water swim-safer courses.
You can also seek our expertise to enhance your skills for participating in various swimming competitions. That is to say, we offer competitive swimming training for all people who want to pursue a professional swimming career. At Little Fishes, we have specialized swimming coaches who know the nuances of competitive swimming and can fine-tune your skills to help you win Singapore-based and international competitions.
You can always expect a fruitful and fulfilling learning experience when you attend our swimming lessons Singapore. We leave nothing to chance when it comes to meeting the requirements of our customers. Our accomplished experts, superb infrastructure, systematic approach and high affordability combine harmoniously to deliver an enjoyable learning experience for each student.
What our Students Say?
Dear Coach,
Thanks so much for taking the time and effort to come down to the pool twice a week to train us and prepare us for the Swimming competition!! We promise to work hard!!!
Yo Waduap Steven!
Thanks for being our coach for a few weeks. Looking forward to improve lots under you
Dear Coach Steven,
Thanks for being our coach! Training is vey enjoyable because of you! Looking forward to a successful season!
Dear Coach Steven,
Thank you for coaching us! Training with you has been very enjoyable and productive. Looking forward to working more with you!!
Hey Coach Steven!
You always look very swag with your shades LOL and your cap. Thanks for coaching and guiding us into nationals and I hope we can do everyone proud! Thanks 😊
I have been working with these guys since years now! With lots of hard work and timely communication they made sure they delivered the best to me. Highly recommended!
Hello Coach,
Thanks for being a funny and good coach. I hope you will continue to put your faith in us and I hope you will have a great year ahead! We will do you proud!
Hi Coach Steven,
Thanks for accepting us and being willing to train us. It must be quite a challenge to take a team who has almost no experience to one that's gonna compete for nationals. Thanks for exposing us to the various strokes and just really being there for us to guide us and correct our stroke! Although we might not express it very much, We're all very grateful!! Thanks again!
Hi Coach Steven!
I was your timekeeper for the VJ time trials for heats. Thanks for the upcoming coaching and really will try my best 😊
Dear Coach,
Thanks for showing us unlimited concern during training. The past weeks of training has been really fun. Love you lots!!
Hi Coach!
Thanks for being patient with us and willing to put in effort in helping us achieve our goals! Your random stories, the hahaha…we appreciate all the help and effort! Thanks for everything!
Coach,
Thank you for all your efforts and dedication😊 We really appreciate it and we will work hard every training!! Hope you like this little gift and VJ swim will try to do you proud😊
Ready to swim like a Little Fish?
Learning how to swim can give you a lifetime of enjoyment in the water. It can also open up opportunities for you or your loved ones to excel in a sport that is extremely popular in Singapore. So don't wait a minute longer. Get in touch and let's get started today!
Swimming Complexes in Singapore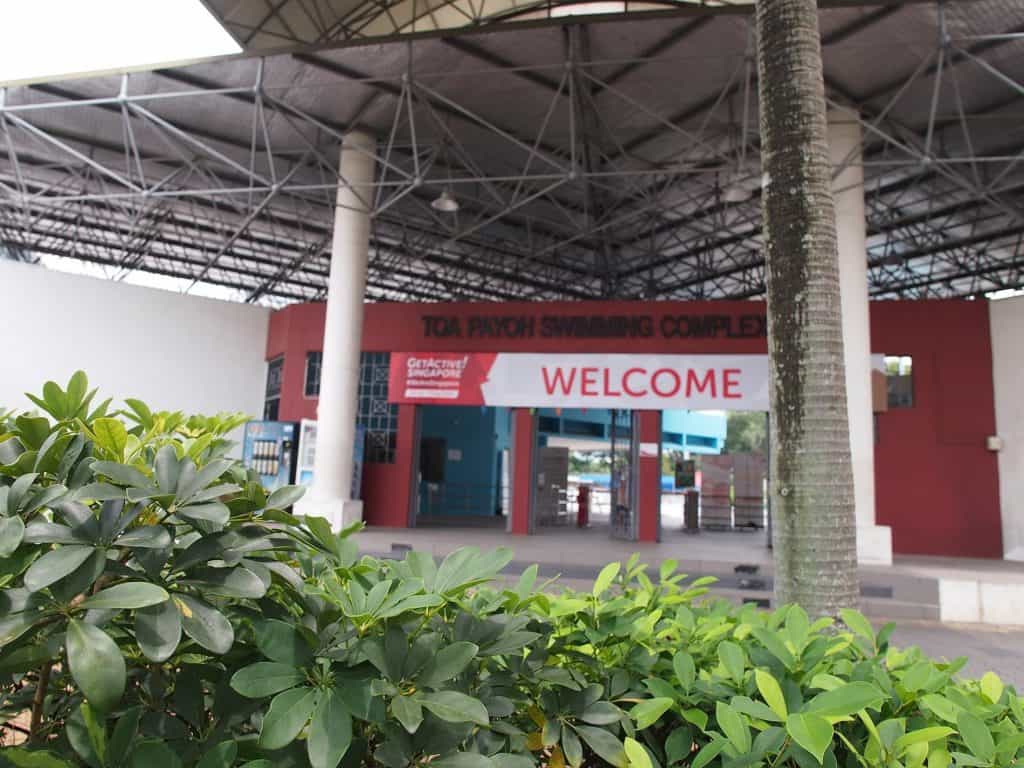 Toa Payoh Swimming Complex
Bishan Swimming
Complex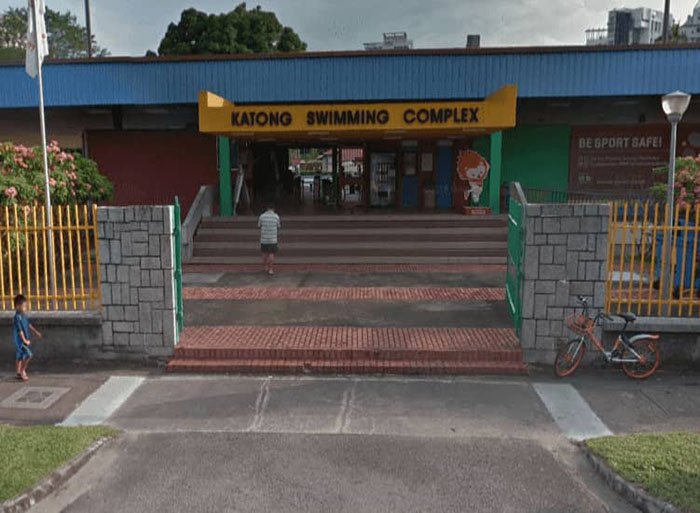 Katong Swimming
Complex
Get in Touch Now & Register Your Interest!
Looking for swimming lessons that are safe, fun and easy to understand?
Get in touch with us and enjoy a free trial!