Baby Swimming Lessons in Singapore
Swimming Lesson for Infants & Toddlers
If you are seeking an experienced swim instructor to provide infant swimming lessons, Little Fishes might be perfect for you. At Little Fishes Swimming School Singapore, we specialize in providing swimming lessons for parents and infants in group settings.
Benefits of infants and toddlers learning swimming
If you are wondering how swimming benefits your infants and toddlers, please consider the following:
Heart and Lungs
While many are aware of the fact that swimming is great exercise, it can also be beneficial to help develop your baby's respiratory and cardiovascular systems. In particular, swimming is known to help develop a baby's heart and lungs.
Bonding Time
Swimming lessons allow for bonding time; Bonding with your babies during their early days is imperative to build a solid foundation for your baby's future.
Boost Water Confidence
Rather than waiting until later in life, getting swimming lessons for your infant helps to boost water confidence, buoyancy, water safety skills, and even encourages muscle development throughout the process.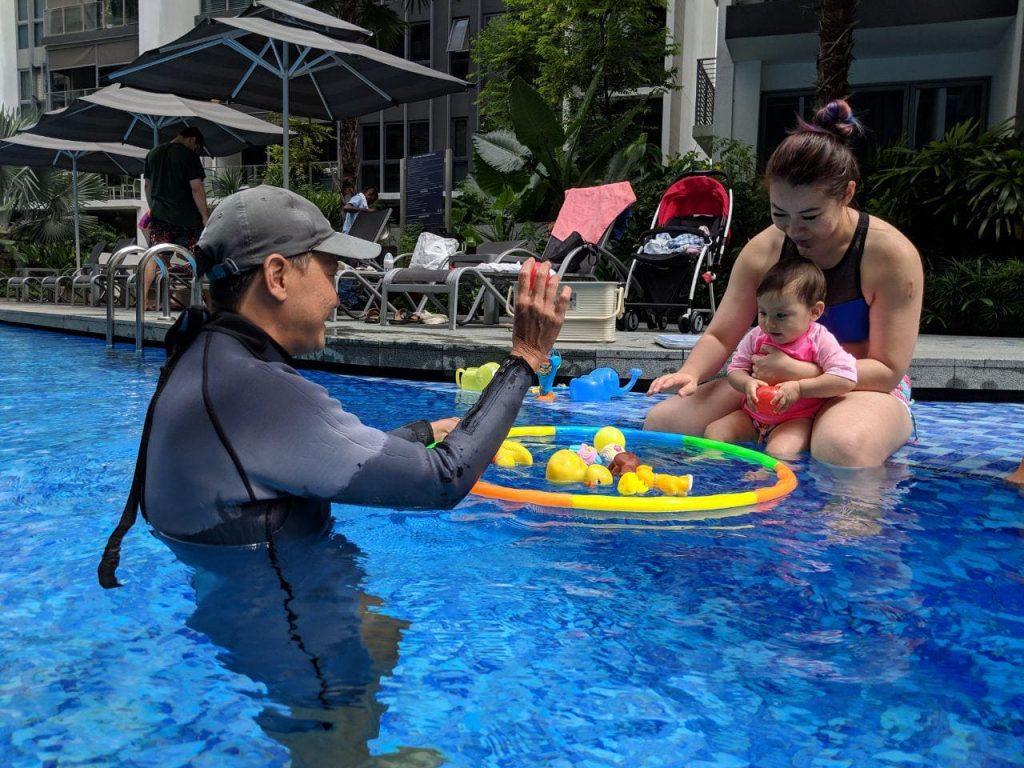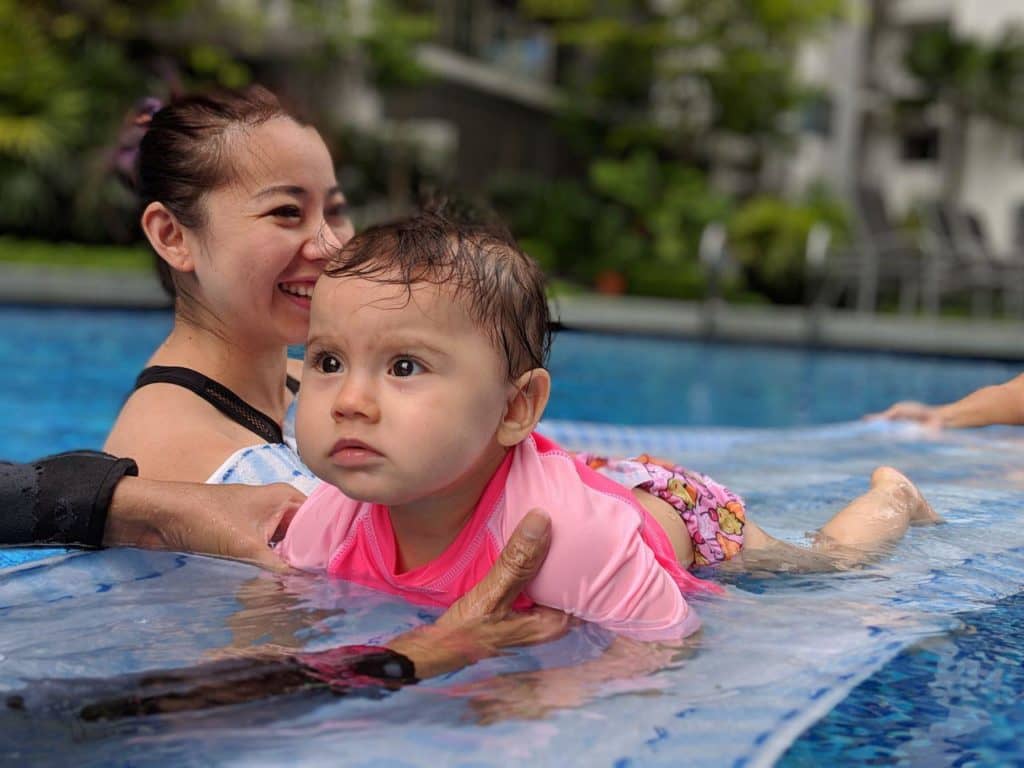 About Little Fishes Swimming Lessons
Available for infants and toddlers aged 18 months to 24 months, infant swimming lessons are conducted in groups. Moreover, lessons are conducted in the following ways:
Duration of the lesson
30 mins per lesson
12 Swimsafer Lesson/ 3-Months Frame
Group setting
Per group consists of 3 to 5 students. 1 parent has to be there with infant or toddler.
Private Lessons Available
On weekdays, lessons for 1-on-1, home appointments are on weekdays, depending on the coach's availability.
Private group settings are also accepted in groups of up to 5.
Class Policy
For infants/toddlers, they must have swimming diapers before entering the pool.
Students are advised not to change the stipulated timing/days as it interferes with the class size and lesson adversely. Parents are greatly encouraged to follow course guideline and learning objectives in each level for the participants to avoid subjective outcomes