SwimSafer 2.0
Swimsafer is a water safety program introduced in 2010 in Singapore by the National Water Safety Council (NWSC). Over time, the syllabus used evolves into Swimsafer 2.0 on February 2018. As Little Fishes employs the new routine specifically for children, they will develop their techniques to enhance their ability in water.
The transition between Swimsafer 1.0 to 2.0
Swimsafer begins with an introduction to the water and creating familiarity. When learning the basics, one can handle themselves safely in large water environment through strokes and survival skill taughts.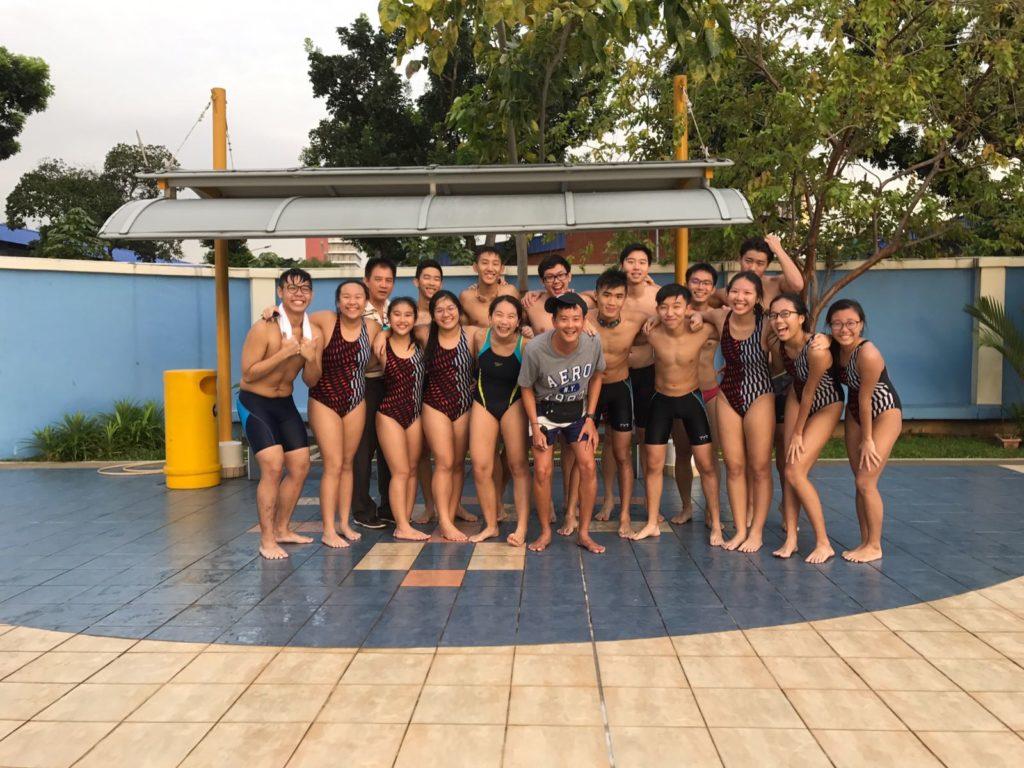 Swimsafer 2.0 focuses on acquiring and perfecting the skills. With new training system and outlines, executing the techniques correctly helps one gains strength, speed, and endurance in water. The shift in training outlines and the systematic approach ensure that the mastering of the techniques falls within the scheduled time.
Children swimming lesson
At Little Fishes, we are dedicated to ensure that your child masters all the necessary skills that spell water safety through kid swimming lessons, in groups or privately. We make the lessons fun to help them understand better and cooperation. Our instructors keep safety as top priority and are certified by National Coach Council.
6 stages of swimming lessons
There are six stages in Swimsafer 2.0 modules for a proper step by step learning.
Stage 1 Introduction to water skills
The introduction creates confidence, familiarization in water and self-reliance in pool. It involves learning basic forward and backward movement and personal water safety.
Stage 2 Basic water skills
The goal aims to develop persistence through achieving 25 metres of swimming non-stop. The skills include safety in water-related environments, proper water entry, and feet first surface dives.
Stage 3 Personal and Stroke development
It involves teaching skills and persistence that will achieve 50 metres of continuous swimming. It is demonstrated through Sculling, Underwater skills, and PFD (Personal Flotation Device) use
Bronze Personal survival, Stroke improvement
This focuses the development of stroke technique, deep-water breathing coordination and throw rescues and personalized survival are the major objectives here. This aims at achieving 100 metres of variations of strokes.
Silver Intermediate Personal Survival, Stroke refinement
This focuses on improving coordination of strokes along 200 metres in the shortest time possible. It is meant to focus on basic diving and Advanced personal survival skills.
Gold Advanced Personal Survival Skill, Swimming proficiency
This focuses variation of strokes over 400 metres in a given time frame and inclusion of perfecting skills is the goal. It will include creativity and improvising of survival techniques.
Courses and sport activities for proficient swimmers
Students who demonstrated prowess in the art of swimming are encouraged and open to further pursue other sports:
A. Singapore Lifesaving Society Awards (SLSS)
The SLSS is a local NGO widely known for their authority on water-safety and lifesaving. Its mission includes promoting water safety awareness, rescue and resuscitation education. Interested parties can undergo basic to advanced training courses to possess the skills and knowledge to prevent, recognize and respond to aquatic emergencies.
B. Competitive Swimming, Diving, and Water Polo
To ensure that you are eligible for such opportunities, the students are encouraged to participate in all the schedules classes and finish the course as well.
Swimming lessons for children
Swimsafer 2.0 is specifically made for children so to ensure water safety. At Little Fishes, kids swimming lessons are crafted for children to have fun as they learn. The fun and interactive sessions build your child up water confidence and ability to master the skills well.
Swimming lessons for adults
As a desirable life-skill, Little Fishes does our best to accommodate all of you. Little Fishes provides swimming lessons for adults (above the age of 13) with an option of private or group setting.
Sign Up with Little Fishes for Swimming Lessons
What are you waiting for? Call us today or drop us a message to start swimming with Little Fishes. At Little Fishes, we are all about your swimming needs.