Ladies Swimming Lessons in Singapore
Swimming lessons with female swimming coaches
Ladies desire a lifestyle that keep them focused both mentally and physically. Picking up swimming is what you should seek.
Little Fishes provides ladies only swimming lessons in Singapore that targets to help female learners to burn the extra calories and tone the body at an affordable price. The classes are conducted with female instructors, in either group or as a private lessons setting which gives you an option to either go with a friend or solo. The lessons equip the learner with the necessary skills and the common swimming strokes.
Swimming lessons in Singapore are made reliable and efficient for the abled female swimming instructors. Our female instructors in Singapore are qualified and efficient to help you to reach your preferred results. With Little Fishes, the female instructors understand the feminine needs and guide the learners in sessions of training focused on minimal stress and lower impact for greater results. The female learner can also accommodate swimming into their lifestyle as a sport, leisure, therapy session, bonding time with children or basically as a life-skill.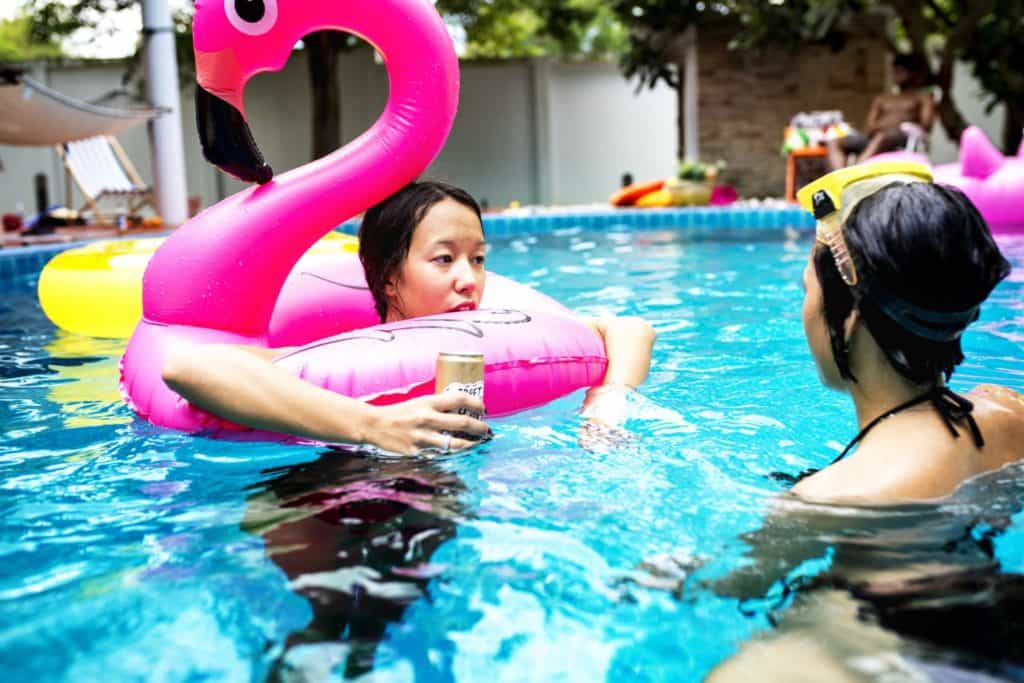 The Comfortability Of Female Swimming Instructors
Swimming is a natural and easy when is done in a very natural environment created by mutual understanding by both the trainer and the learner.
For ladies who have went through surgery, uncomfortable about their bodies for various reasons or given birth, Little Fishes provide female instructors if needed to attend to your needs.
Also, their understanding of body differences between men and women will ensure no pressure is overly exerted while giving appropriate guidance.
The general steps for a swimming trainee are essential and coming for consecutive training is advised as the consistency helps one to grasp maximum of the skills
General levels/steps of swimming
Introduction to swimming and water skills
Basic swimming skills
Stroke development
Stroke improvement
Stroke refinement
Advanced swimming proficiency
Frequently Asked Questions
Signing Up for Little Fishes Swimming Lesson for Ladies

Ready to sign up for lessons?
Get to know us more with a free trial class today! Indicate your interest below or call us at 9643 6331. All inquiries will be answered within 1-2 days.
With us, swimming will be a fun and special through our quality trainers and programs.
Don't delay your adventurous days ahead.