Kids Swimming Lessons in Singapore
5 to 12-years-old
Kids swimming lessons are developed in a way that the right techniques are learned naturally. Children are not interested in theories and concepts. Being a part of the swimming lessons, is a step to allow them to have fun.
Fun with Kids swimming lessons
In the midst of the fun, they learn more about discipline, determination and willingness to be better. The perfect swimming form is not achieved simply by practice alone.
Little fishes ensures that the kids are supervised so that the right techniques are being practised.
Building character
Swimming is more than a sport. It is an activity that helps to develop a positive, disciplined and well-rounded child.
In our kids swimming lessons, they will learn that buoyancy is achieved in a relaxed state, and water will carry you if you are relaxed and completely at ease.
Problem solving
Being with other children in the lessons help to motivate each child to face and overcome their fears.
These are two concepts is hard for a child to understand in school or other highly competitive sports. This cannot be achieved if they did on their own.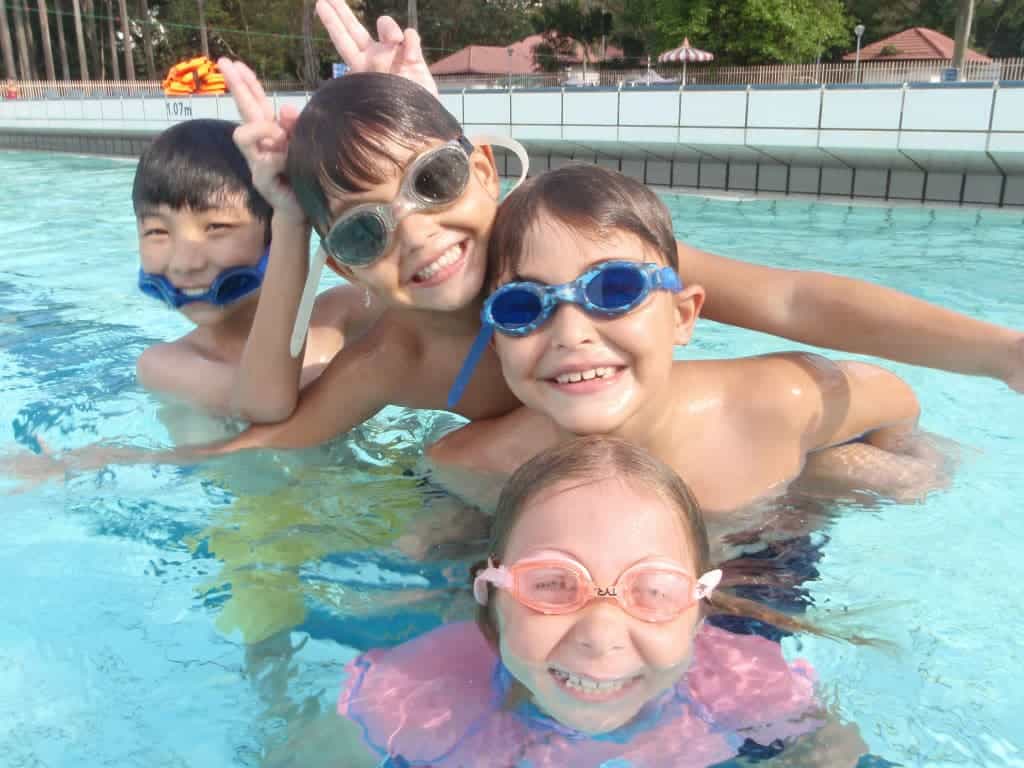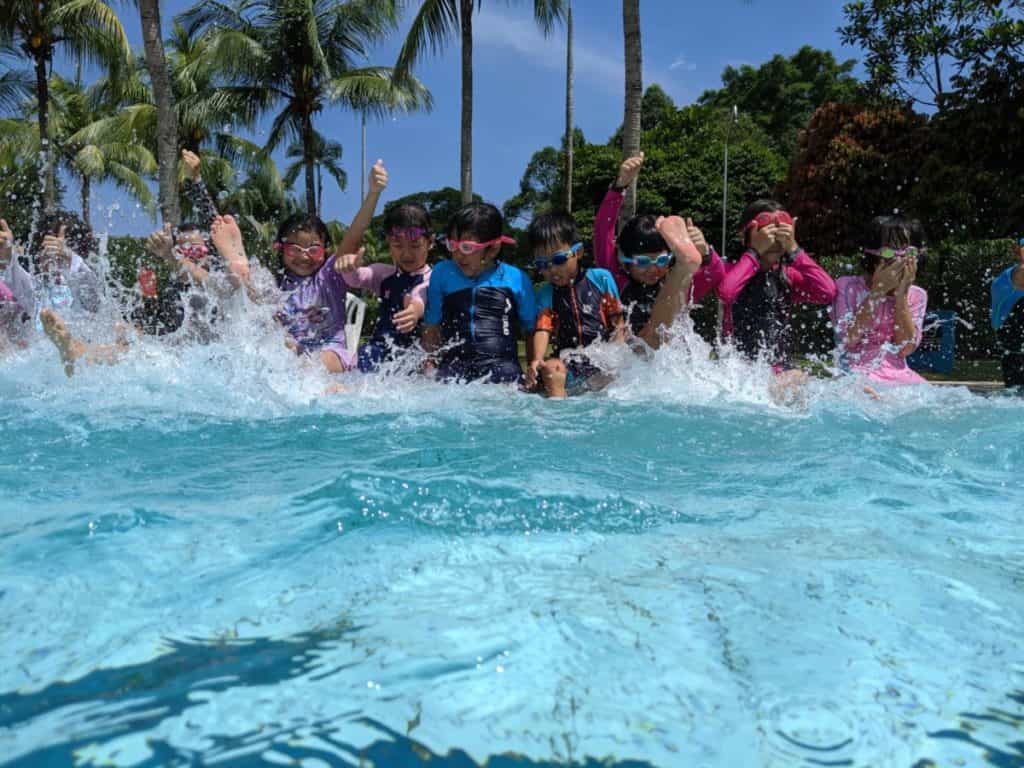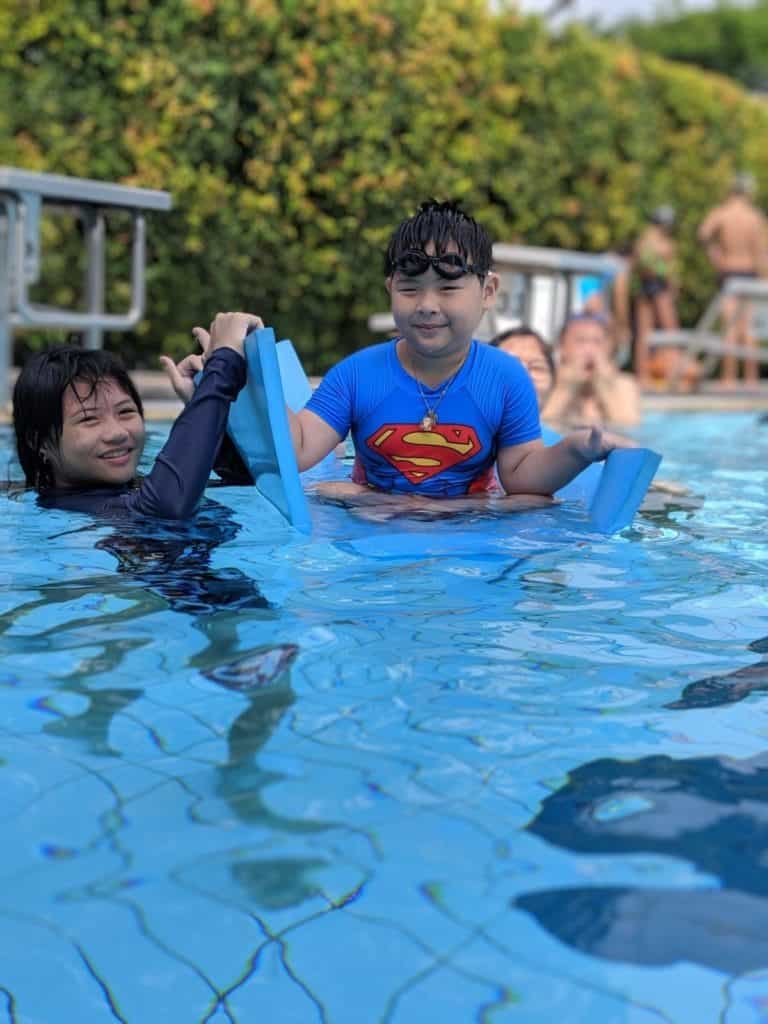 Most children love water. Thus building the freedom to jump in without fear of drowning, builds confidence in kids.
Swimming lessons create space for mistakes while they are still learning. They learn more from what they see and feel through experiential learning. And our kid swimming lessons have a personal touch.
The level and speed of the lessons depends on the child's emotional capacity as well as their physical capacity.
Benefits
Swimming will benefit the children as they grow. As an exercise or in a regime, it is considered one of the best calorie burning workouts and has the least impact on the body. Children suffering from asthma attacks are advised by their physicians to take up swimming and it allievates the symptoms over a period of time.
Opening windows with kids swimming lessons
Knowing how to swim, opens up opportunities for your child to excel in a sport that is popular in Singapore. Singapore swimmers, like Schooling, have held records in swimming competitions in the South East Asian games and South East Asian Championships. It is certainly something your child can aspire for.
Safety
Be assured that your child is safe and in good hands while the kid swimming lessons are in session. The swimming instructors are professionally trained to teach kids within their assigned age range.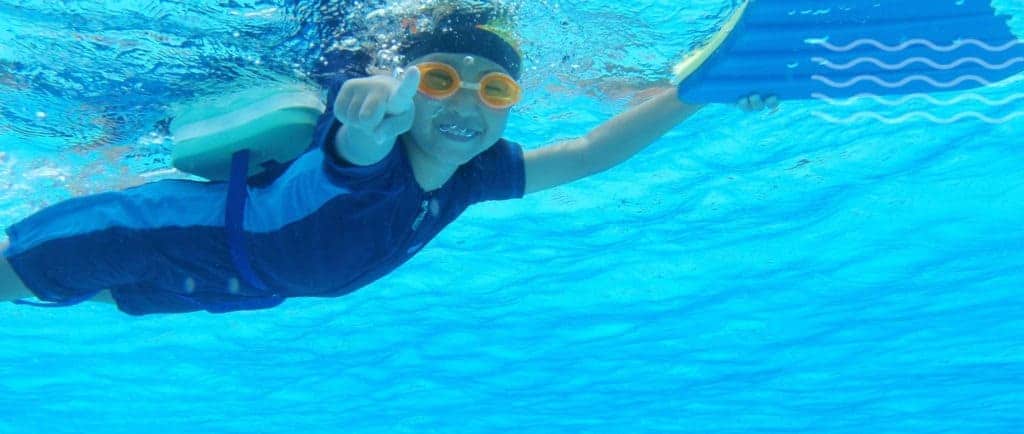 Advantages to Learn Swim with Little fishes
The advantages are being able to improve leadership skills and opportunities to learn with students of different age group where the test of the meanest and fittest is prime. Swimming is not about strength but an aim towards Olympics? Can-swim-can-already attitude is also not encouraged because if that mentality is inculcated, anything in life will also be can-do-attitude can already
Developing different parts of our brains
Swimming is not only invigorating, it also helps to develop one's left and right brain which will help you develop new ideas and to strengthen one's body immune system.
Little Fishes, we emphasize on the right application and importance of the techniques to enhance how the brain and body development at the same time.
Helping Children to be skills ready
Infants and toddlers can make great progress toward learning skills that will make them more "skill ready" to master more advanced swim skills, and water safety skills that can help save their life.
As their motor skills are not well developed, learning advanced swimming skills will take longer than necessary for older children to master similar skills.
Learning how to be water smart
Infants (between six and twelve months) can learn to hold their breath extra seconds for their parents in the case of an accidental water entry.
By nineteen months, a toddler can learn to return to the side of the pool. And by twenty-four months, they will execute the skill with ease if the young swimmer is consistent with swim lessons.
Duration of learning outcome for 3 to 5 years old
Most 3 to 5-year olds students, will take 20 to 30 lessons to swim well enough to get across a small pool (3 lanes) and perform basic safety swimming skills.
Duration of learning outcome for 6 to 9 years old
For 6 to 9-year-olds, it usually takes anywhere from 8 to 20 lessons. These are estimates with a number of variables that should be considered.
Learning to swim formal strokes, such as freestyle, backstroke, breaststroke, butterfly, sidestroke, and elementary backstroke can take longer, depending on the child's age.
Learning formal strokes to strokes coordination
While it is extremely important that children ages (6) and under to learn formal strokes, the formal strokes are complex skills that require more coordination. While those basic swimming skills may be the most important ones for a young child for basic water safety, mastering the freestyle, backstroke(s), breaststroke, and sidestroke are nearly as important if a child found himself in a more challenging situation, such as in the middle of a pool or leg cramp.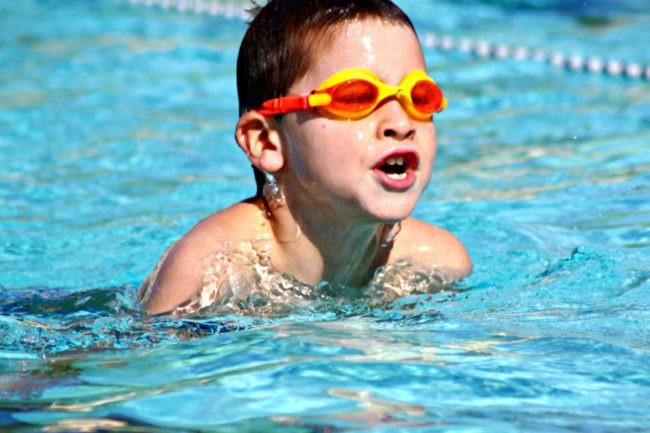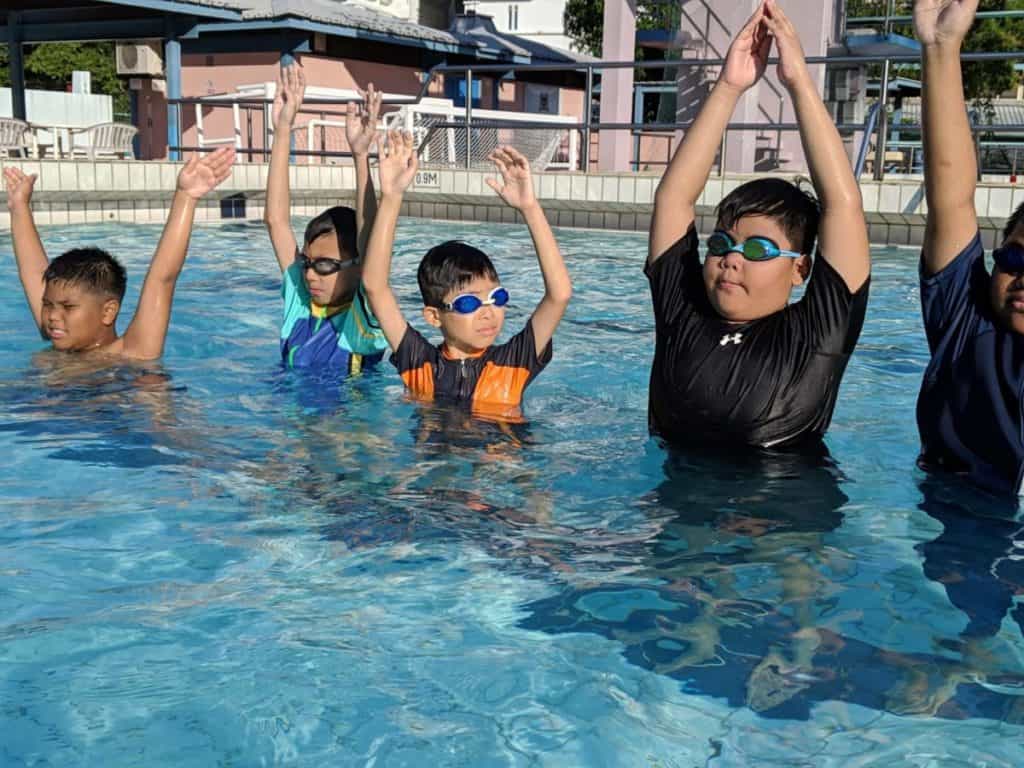 Our human brain is one of the most complex organs in a human body. It is separated into two distinct halves (known as the hemispheres), which are connected, by a bunch of nerve fibers that facilitates communication between them. The brain functions like a sponge or a large container, storing selective memories and facts.
The left-brain or left hemisphere is also referred to as the digital brain. It controls reading and writing, calculation, and logical thinking. The right-brain on the other hand, is referred to as the analog brain. It controls three-dimensional sense, creativity, and artistic senses.
Do you know?
Do you know that a child's young developing brain can soak up and retains information as fast as a sponge would in water? Do you also know that if we expose our children early to the right kind of stimulation and education, it will affect the organization and wiring of their developing brains?
It's never too late or too early to learn how to swim! Call us to register!
Our current children group classes at public swimming complex are as follows:
Mon to Fri 8-10 AM, 3-5 PM
Toa Payoh, Jalan Besar, Bishan, Katong, Tampines
Sat & Sun 8 AM – 12 PM
Toa Payoh
Sat & Sun 3-6 PM
Toa Payoh, Jalan Besar, Bishan, Katong, Tampines
Private Pools
Mon to Fri 8 AM – 8 PM