Toddler Swimming Lessons in Singapore
Placing your toddler in swimming lessons will have tremendous benefits, one of which is to save their life. Toddlers love water and they are naturally curious about water. Swimming lessons train children how to be safe around water, and helps them to stay focused when they are around water. Toddlers do have short attention spans, so most facilities create short classes to maintain their attention and help them learn the necessary skills needed to prevent drowning.
Boosting Confidence
Swimming lessons for toddlers will assist in improving their confidence as they learn new skills. When a toddler learns something new, and they are given proper encouragement, it will boost their confidence. Most toddlers will begin swimming lessons when they are three as it tends to be the ideal age for them to listen to instructors and actually learn.
How Parents Can Assist During Swimming Lessons for Toddlers
A number of toddlers can be resistant to swimming lessons initially as it is a new change that worries some children. Parents need to work with the right instructors to help your child focus during the swimming lessons. Do not select a school based on where you are living, as you want to find a school with the right instructors and overall atmosphere.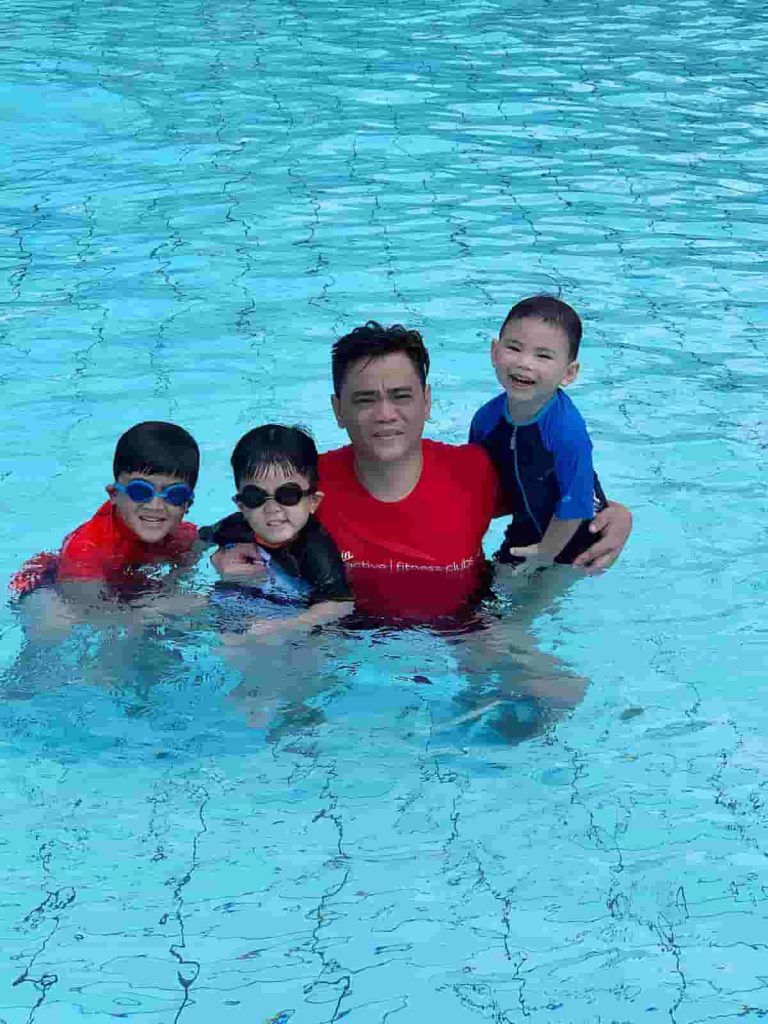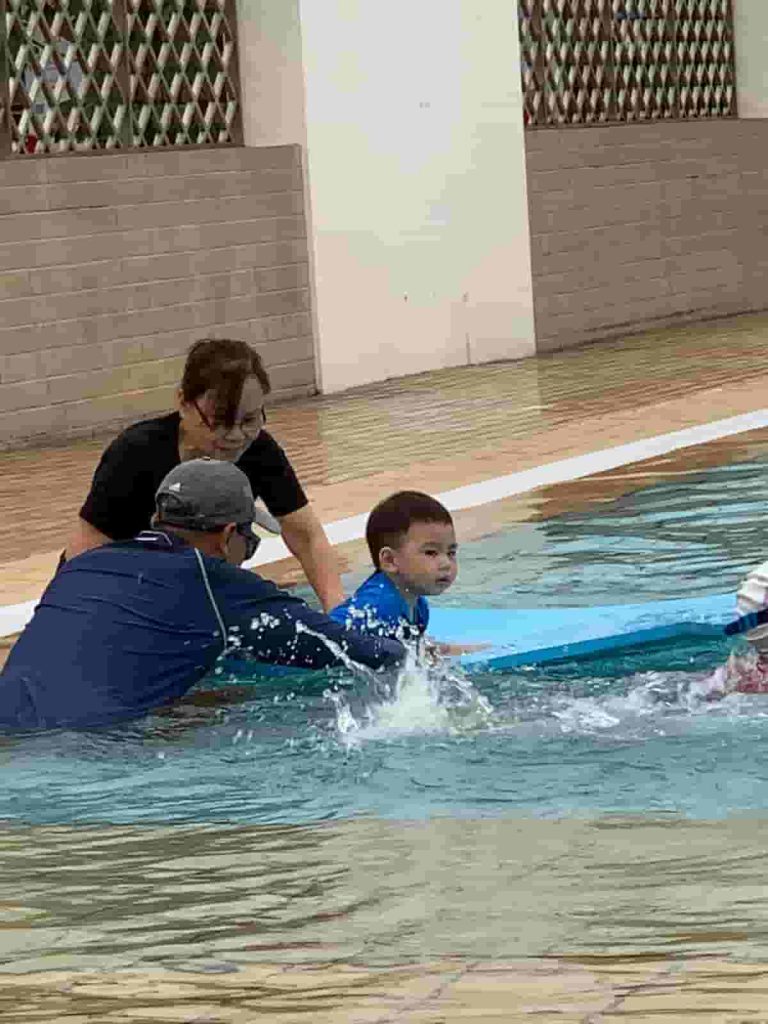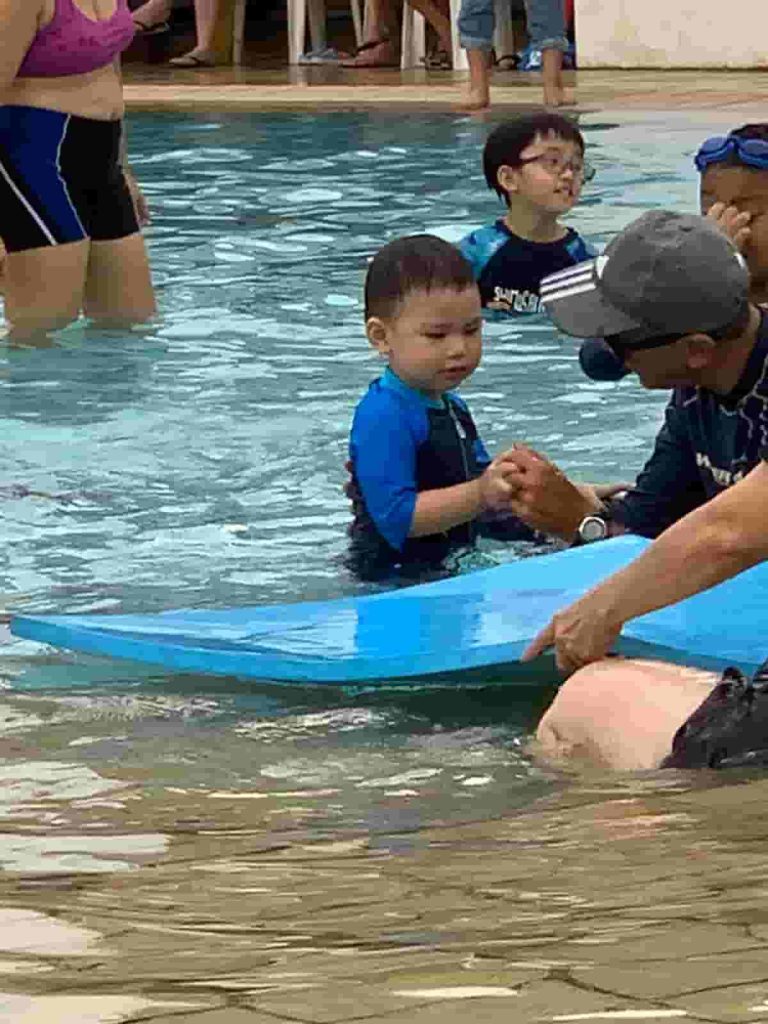 Patience is Key
One of the major important elements parents need to consider during swimming lessons is to be patient. If parents put too much pressure on the children, it is common to see the children give up on the swimming lessons, or to see children fight against the instructor as they become increasingly scared or worried.
Communicate With Instructors
Parents can continue working on swimming lessons for toddlers well after the course is finished with a local school. Communicating with the instructors is the best way to create a plan as to how you can continue working with your children to help them remain comfortable with swimming. Trust the judgment of the instructor before you try to move your child to the next level of swimming lessons. You do not want to rush a child into swimming lessons as it can push them too far, causing them to quit swimming altogether. If you are ready to teach your child how to start swimming properly, sign up for swimming lessons here.
Swim time helps promote important muscle development and control in babies at a young age. Little ones will need to develop the muscles needed to hold their heads up, move their arms and legs, and work their core in coordination with the rest of their body.
"If you are exposed to enough things, you'll develop a processor that can handle the flood of data that life throws at you later." – Martha Pierson, a neurobiologist at Baylor College of Medicine, believes that children need a flood of information or a feast of knowledge. She emphasizes that early education shapes the basic architecture of the brain.
Preparing our children for school
Preparing our children for school is a challenging task, let alone for life ahead. As parents, we wish for our children to do well in school and in life, yet not every parent knows how to help our children to achieve that. It is believed that your child will experience a more positive educational school life if they are well prepared for learning.
While we all know the benefits of exposing our children early to academics prior school, many do not know that providing them with essential learning skills will help them more effectively for school and life success. In conventional teaching methods, which have been proven to be less effective – a child learns through drilling, memorising and regurgitation of facts. However the tests that they are placed through their school depend very much on the linear, methodical left-brain, which builds memory through repetition and logical links.
Consolidated learning skills to support academics
At Little Fishes, we intentionally expose and guide our children to more effective learning methods. We do so by activating their less-utilised right brains. By doing so, their visual centres will be stimulated, which will in turn boost learning and assist them in remembering necessary information (required in school or life). Visual stimulation boosts learning by developing and sharpening the right brain's photographic memory, visualisation skill, intuition and creativity, creating a holistic approach to learning. At the same time, we also help your child improve his concentration and sense of creativity.
Children who attend the programme will have vast opportunities to tap on their potential and harness their brainpower to the fullness. Their interests to learn and learning abilities will be enhanced.
At the end of the full session, your child will develop
– Memory Skills and Concentration
– Analytical Skills, Observation Habits and Listening skills
– Logical Thinking and Problem-Solving Skills
– Spatial Awareness
– Creativity and Imagination
– Rhythm Awareness
– Fine Motor Skills
– Self-Confidence
– Social and Interpersonal Skills
– Joy for Learning
– Preparation for SwimSafer progam