Sengkang Swimming Lessons & Instructor
Introduction
Swimming is an amazing activity that can keep you young for as long as you want. But it is important to note that if you are swimming wrong then you might not be able to reap the full benefits of swimming. Interestingly, a lot of people who have relatively better strokes consider themselves to be great swimmers. Whereas in reality learning how to swim properly is extremely important before you can claim that you have mastered the art of swimming. Here are a few of the most common mistakes that even a lot of experienced swimmers make and never find out about. But you shouldn't worry at all as we are available at Sengkang Swimming Complex to take care of your swimming style.
Common Mistakes in Swimming that You Can Correct
1. Holding the head too high
One of the most common mistakes that a lot of swimmers make while doing the free-style, is holding their heads too high. This is one of the main reasons that beginners are unable to keep their form and swim for longer distances. Our dedicated instructors will guide you through each step of holding your formation while you swim. In fact, body control is the very first step that is taught to our learners.
2. Unable to stop knees from bending
Another major mistake that a lot of newbies make is bending of their knees while they paddle. As a result, one of the very first lessons that are arranged for beginners is to paddle correctly. In case, if you learn to swim wrong as a child, it will become very tough for you to correct your mistakes. This is because the muscles develop a muscle memory which is difficult to edit. But with our experienced and competent trainers, you will be able to correct these mistakes in no time at the Sengkang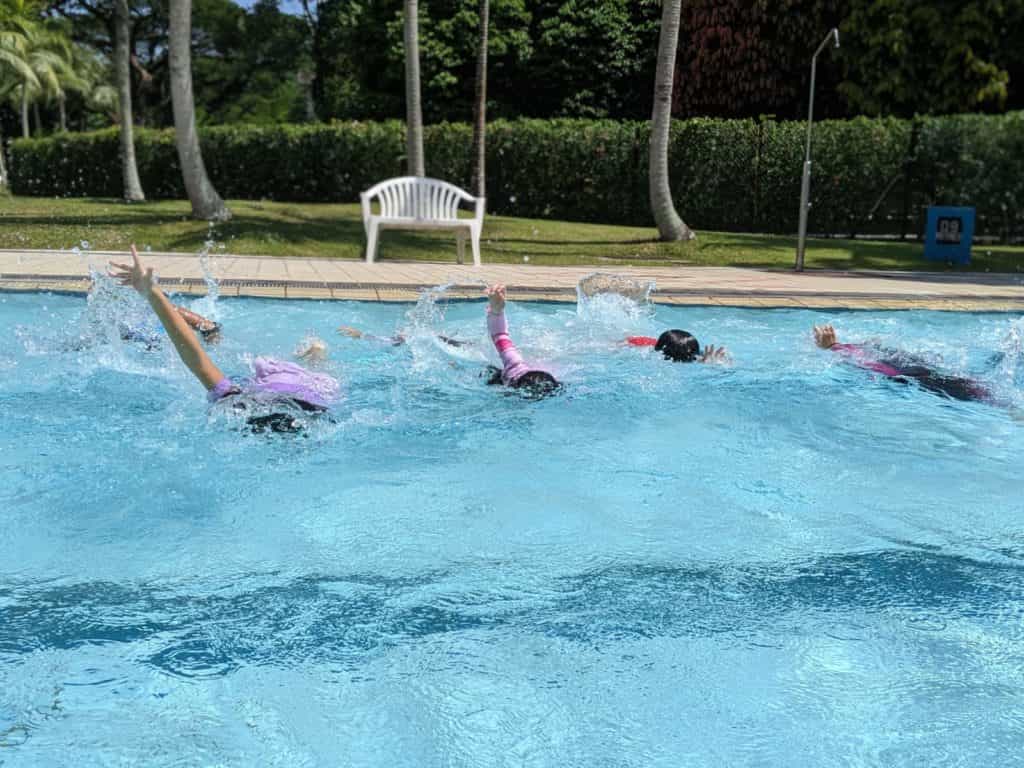 3. Swimming flat
Also, a lot of swimmers who even have their strokes worked out tend to swim flat. This naturally impedes you from going the distance and exhausts you up too soon. As a result, we have made the correct swimming movements exercise a part of our initial lessons. Thus, if you are a kid or an adult, we will work you through moving your body in tandem with your strokes.
4. Improper breathing Pattern
Furthermore, syncing your breathing with your strokes and body movement is one of the most important aspects of swimming. But a lot of people are unable to align their breathing with their strokes and end up losing breath too soon. Hence, at Sengkang Swimming Complex, we have focused on these weak areas and designed our lessons to train you for total synchronization. Thus, you will learn to breathe properly while swimming and will go the distance that you could only dream of.
5. Unable to Control your stroke speed
Moreover, we have observed that a lot of swimmers are unable to control their stroke speed. As a result, they either run out of energy too soon or are unable to maintain their form while swimming. Hence, our professional instructors have designed special exercises to help you overcome your stroke speed.
Thus, after swimming lessons at Sengkang Swimming Complex, you will be able to overcome each and every mistake in your swimming. In addition, our instructors will work hard with you enabling you in overcoming any mistakes in your swimming style. Hence, you can see how the Sengkang Swimming Complex accommodates learners of all ages and backgrounds.
Swimming Lessons at Sengkang Swimming Complex
Sengkang Swimming Complex offers you amazing swimming lessons that are tailor-made according to your requirements and schedule. We believe that everyone in Singapore should be able to learn swimming and stay healthy. As a result, we have arranged specialized sessions that offer training for newbies, toddlers, kids, adults, ladies, corporate employees, and lifeguards.
These pieces of training are held on weekdays and weekends, around the year. In case you want to wait for a new course to begin or want to join one of the ongoing courses, you can by simply contacting us here.
Our popular swimming lessons include:
Baby Swimming Lessons ( 4 to 24 Months Old)
Our baby swimming lessons are available for children from the age of 6 months to 24 months old. These lessons are designed keeping in mind the growth objectives of kids. In addition, our instructors are aware of the latest studies and trends of training around the world. As a result, these lessons aim to implement the latest available technology for children's training. Also, it is important to note that children who are exposed to swimming at this early a stage tend to become great leaders later in life. So we are waiting here to sow the seed for making your child a future leader here at Sengkang Swimming Complex.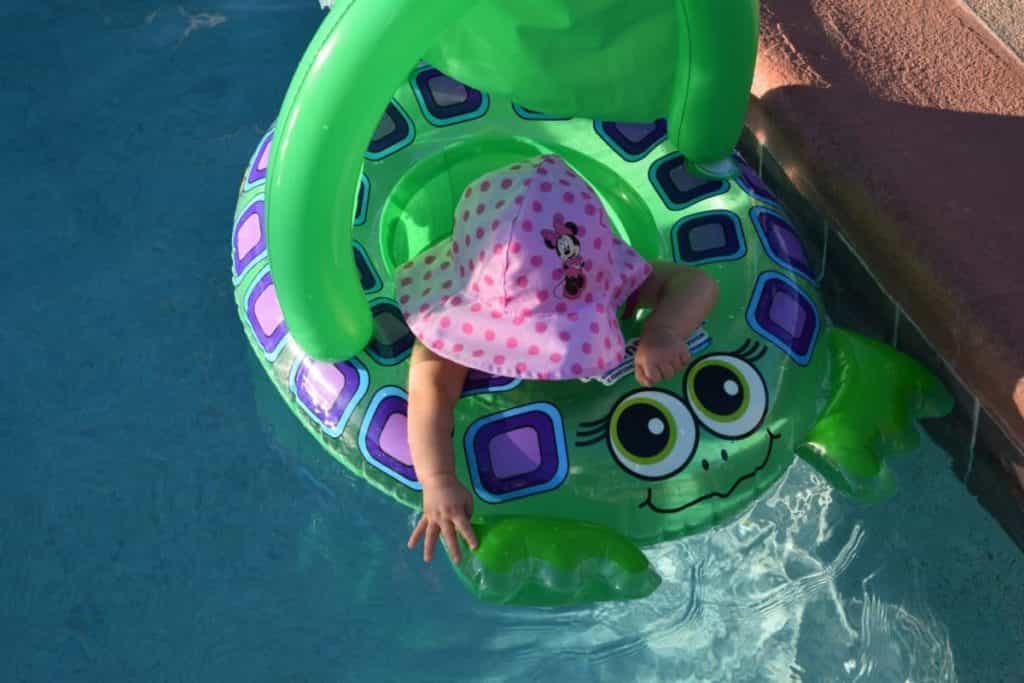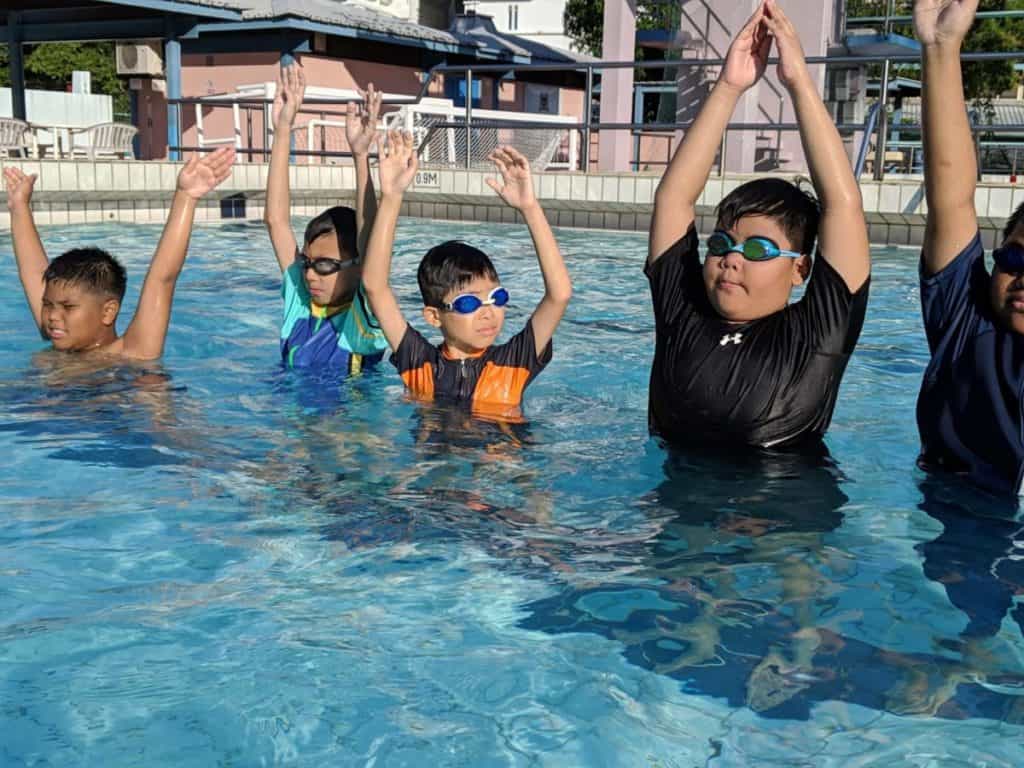 Kids Swimming Lessons
In addition, we offer kids swimming lessons in an extremely child-friendly environment. All our instructors are thorough professionals who love to work with kids in improving their swimming skills. As a result, we have made different learning classes for the kids.
At the beginners level, we place the newly inducted kids. During this level, the kids develop their confidence in the water. Since it is extremely important for kids to develop confidence in water at an early stage, we spend substantial time on this stage of learning. Once we feel that the child has developed a substantial amount of confidence move on to the next level of training.
During this level, the kids are taught about the synchronization of breathing, basics of strokes and the bodily movements involved in swimming. Thus, this is also a core part of the training that enables the children to become good swimmers later in life. Further, we keep a close eye on each individual's progress and manage their levels accordingly. If we discover that a child is doing good, we move him/her up at the training level.
This is the final level of training for kids. During this level, the trainees work to improve their stroke styles, speed and the ultimate synchronization between the different bodily movements. Once the child has completed the advanced level of training, we mark their training as complete.
Thus, you can observe the organized way of training that is in place at the Sengkang Swimming Complex. Due to these meticulous procedures, we believe that your child can learn swimming much faster and in a better way.
Adult Swimming Lessons
Also, we have swimming lessons for adults. These lessons are available for people of all ages who want to learn swimming as an adult. Our specialized instructors for the adults are well-versed in training adult trainees. In addition, these lessons are available on weekdays and weekends and can be joined at your convenience.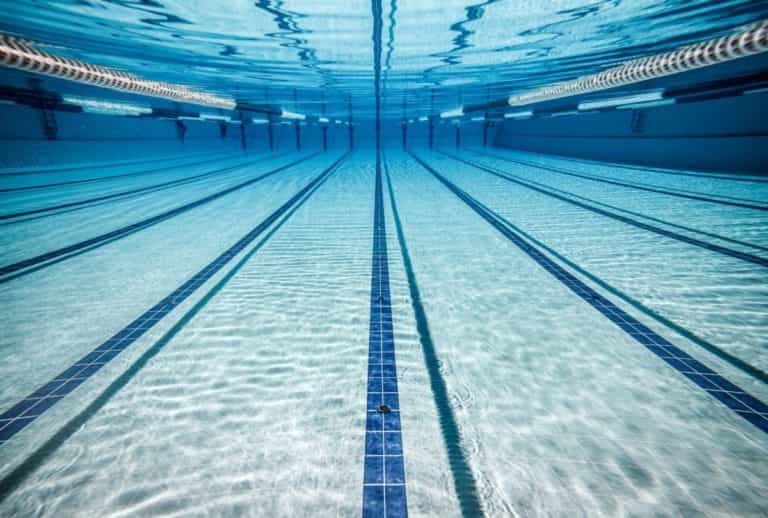 Private Swimming Lessons
At Sengkang Swimming Complex private swimming lessons are available for all those who want focused training sessions. These lessons are costlier than the regular training sessions but the undivided attention of the instructor makes the learning much faster and more effective. Thus, if you feel comfortable with a private instructor, you can contact us and finalize a training schedule as per your convenience.
Lifesaving Courses
We also offer lifesaving courses at Sengkang Swimming Complex. These lessons can be undertaken by the general public and specialized swimmers who want to become lifeguards in the future. Though, the level of training varies between generic training and a lifesavers' training. For the general public, the training consists of the basics of swimming and rescuing. Whereas, the certified course for the lifeguards consists of proper training including, CPR training, providing basic health aid facilities and reacting to an emergency situation training. At the end of the course, the trainees get a certificate that they can use for application at any lifeguard company.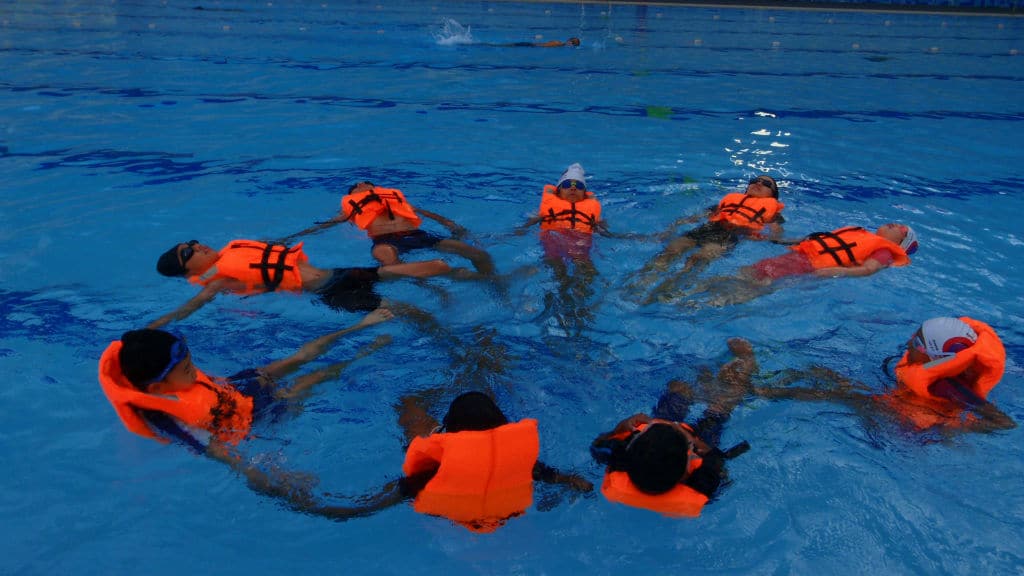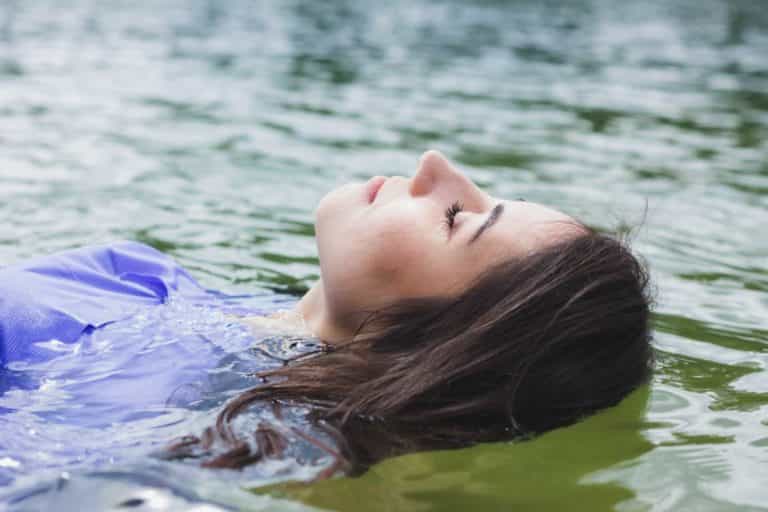 Lady Swimming Lessons
We understand that not all ladies are comfortable in working with male instructors or in a mixed environment. Thus, special lady swimming lessons are available for such ladies. These lessons are conducted by lady instructors, and in an environment that is extremely comfortable for ladies.
Family Swimming Lessons
How can we leave out something for the entire family at Sengkang Swimming Complex? Hence there are special family swimming lessons available for families to learn swimming together. These lessons are arranged throughout the week and especially on weekends. So don't miss out on this amazing chance to learn swimming with your family.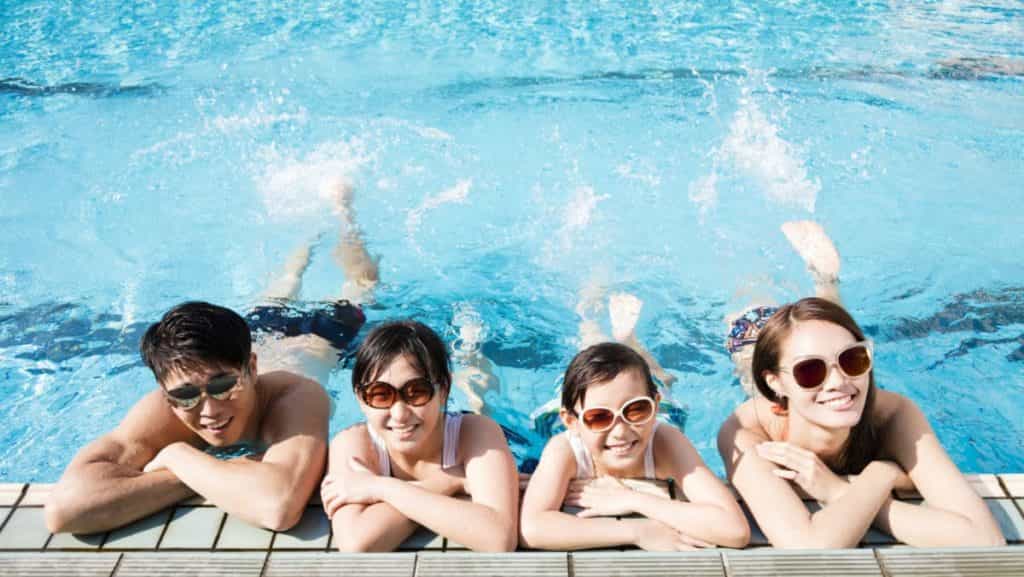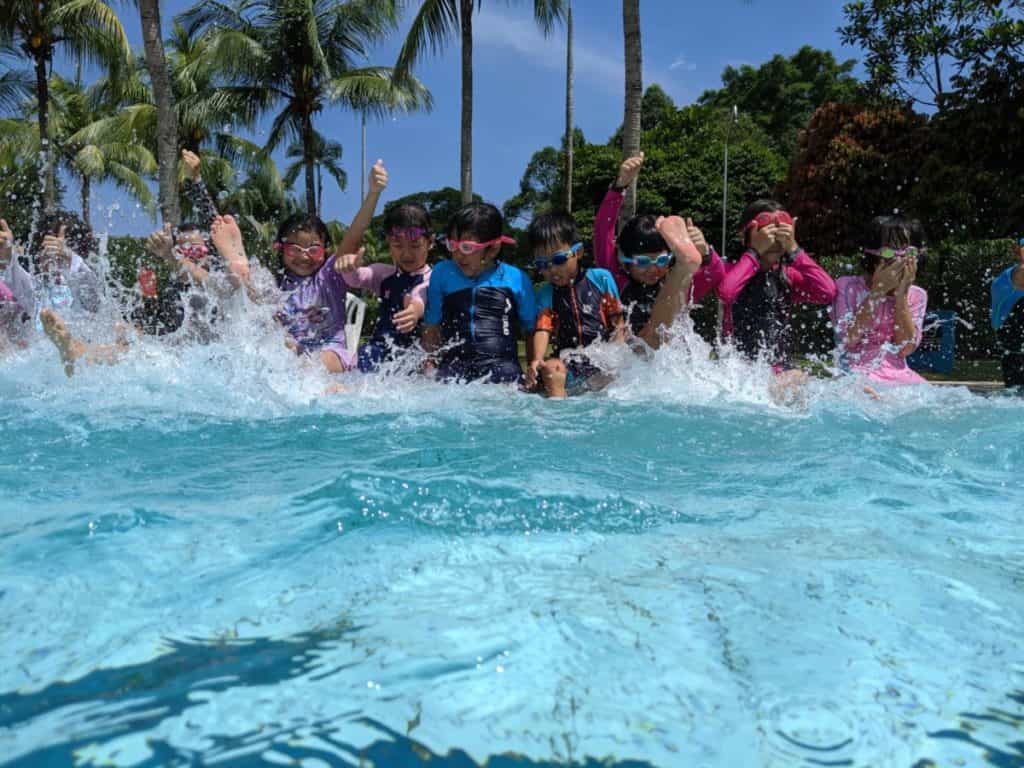 Corporate Swimming Lessons
And finally, we have corporate swimming lessons for the corporate employees who otherwise cannot take time out of their busy schedules. During these sessions, special instructors are arranged who are experienced in dealing with corporate employees. We assure you will love your sessions at the Sengkang Swimming Complex while relaxing after a tough day at work.
What's More to Know About Sengkang Swimming Complex?
History of Sengkang Swimming Complex
Sengkang is a popular public swimming complex, located beside Sengkang Riverside Park. It was formerly known as Sengkang Sport and Recreation Centre and is co-related with the People's Association Anchorvale Community Club. Sengkang Complex is managed by Sports Singapore. It is a wonderful recreation center for the residents.
Sengkang is known across the globe because of its world-class venue for hockey. It holds magnificent facility upgrades for the Inaugural Youth Olympics Games. If you feel hungry after swimming, the complex also has a lot of nearby restaurants that serve you delicious items at a reasonable price.
Sengkang Swimming Complex is a highly entertaining place for the entire family. It has 5 swimming pools and 8 water slides. The two swimming pools present in Sengkang Complex are ideal for kids as well as adults to learn swimming. In addition to the pools, there are other sports facilities available too hockey pitch, indoor sports hall, gym, dance studio, and artificial soccer field. The Sengkang Sports Centre, located with a young estate, serves the purpose of engaging the local community. It offers developing programs which appeal to the needs of the visitors.
How to Reach Sengkang Swimming Complex?
The nearest stations to Sengkang Swimming Complex are:
Anchorvale Rd – Opp Blk 326d (67761) is 22 meters away, 2 min walk.
Sengkang East Way – Hockey Stadium (67541) is 270 meters away, 5 min walk.
Anchorvale Rd – Blk 326d (67769) is 290 meters away, 5 min walk.
Sengkang East Way – Blk 326 Cp (67381) is 301 meters away, 5 min walk.
Sengkang East Way – Opp Hockey Stadium (67549) is 332 meters away, 6 min walk.
Plus the buses that take you to the Sengkang Swimming Complex are buses 50 and 85. Whereas, you can also use the SENGKANG WEST LRT and NORTH EAST LINE to reach the complex.
In order to get the exact timings of the buses and the Underground please check out Moovit App.
Nearest Swimming Complex
Hougang SC
Yio Chu Kang SC
Serangoon SC
| | | |
| --- | --- | --- |
| | Weekdays | Weekends |
| Children | S$0.80 | S$1.00 |
| Adult | S$1.50 | S$2.00 |
| Senior Citizen | S$0.80 | S$1.00 |
Amenities
1 Competition Pool
2 Teaching Pools
Fun Pool
8 Water Slides
Jacuzzi
Seating Capacity of 123 Persons
Lifeguard Duty
Major Highlights of Sengkang Swimming Complex
Family-Friendly Environment
Sengkang Complex has very clean and well-maintained pools. There are also changing rooms for kids which make this complex highly friendly for the entire family.
Different varieties of Activities
This complex provides the facility of Jacuzzi and indoor gym for its visitors. You also get to enjoy the good ambiance of restaurants and cafe pubs next to the swimming complex.
Different swimming classes are conducted at Sengkang Complex for all age levels and groups throughout the week.
You have to wear proper swimming attire before diving into the pool. In addition, you have to take the shower before using the pools for maintaining cleanliness and hygiene.
If there is a lighting risk nearby, the pool is alerted right away and all the pool activities stop immediately. The management sends everyone to the safe sheltered areas.
Address
57 Anchorvale Road
Singapore 544964
For more details, you may contact us here.